Icon Painting Workshops in the USA, 2019.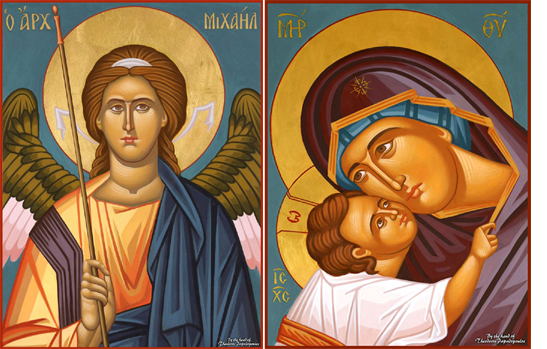 Dear friends,
Eight workshops will be held in the USA in summer 2019, spanning the entire country from the west to east coasts. The subject of all workshops is the icon of Archangel Michael (at left), with the exception of the last workshop in Huntington, NY, where the subject is the icon of Mother of God (at right). The workshops in Wichita and Huntington will take place at retreat centers which provide lodging, for those who would like to combine the workshop with a period of rest in a peaceful setting.
This will be a very exciting journey into the spiritual world of Byzantine iconography. I am delighted to invite you to be a part of this journey!
Please find below the schedule of the courses offered.
I am looking forward to meeting you!
Theodoros Papadopoulos
iconographer
© Theodoros Papadopoulos. All rights reserved.