My Bio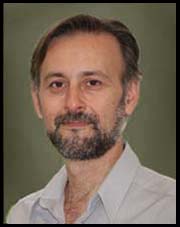 I was born, grew up, and presently live in Larissa, Greece with my wife and two children. My artistic studies began when I studied drawing at the Municipal School of Fine Arts of Larissa, in 1987.
My fascination with iconography began with my first visit to the Holy Mountain Athos. Learning that iconography as an art form differs from all other art forms, I was drawn to iconography and its related philosophy. My studies necessitated return visits to Mt. Athos in order to refine my technique and understanding in painting Byzantine icons and murals, specifically the Protatos murals. Studying in Athens also facilitated my artistic progress in this field. I am a member of the Chamber of Fine Arts of Greece, the International Association of Art and the Greek Iconographers Association.
My commissions are from individuals for personal icons and the painting of religious murals in churches in Greece and abroad. Some examples of my work can be seen in the following churches:
Transfiguration of Christ Church (Taxiarhes-Trikala),
St. Kosmas Aitolos Church (Eleytheres-Larissa),
St. Athanasios Greek Orthodox Church (Dentra-Larissa),
St. Demetrius Church (Marmarini-Larissa),
Church of the Assumption (Farsala)
For over 20 years of professional work in iconography, my nonnegotiable principle is to present work of the highest quality. The high turnover of some painters resulting in shoddy work, aiming in quick profits, is not in accordance with my philosophy and principles.
My goal is to present work done with professionalism and of the highest quality. Work done with love and devotion.
© Theodoros Papadopoulos. All rights reserved.