This workshop is fully booked and there are no places available.
Water Gilding Workshop
September 30 - October 1, 2019
Knock, Ireland
Alexian Brothers Monastery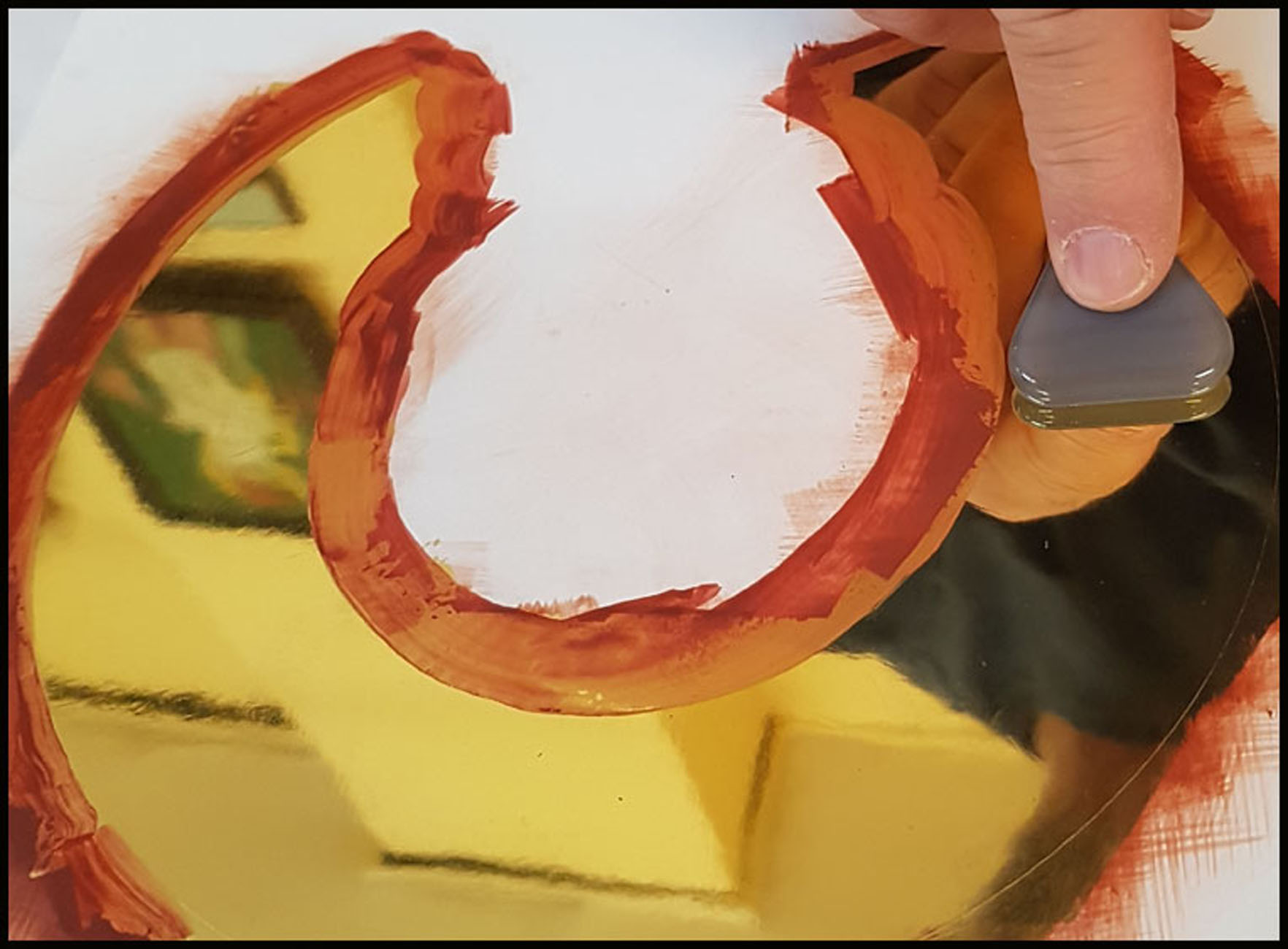 This is a separate optional two-day gilding workshop. Water gilding is a traditional and highly skilled technique used for the gilding of icons. During this workshop students will learn all the stages of water gilding technique using 23 carat gold leaf. Beginning with the preparation of the board which is done by applying linen then covering with many layers of gesso. The last stage of the process is applying the clay bole and finally burnishing the gold with an agate stone which results in gold that is smooth and shines like a mirror, obtaining a brilliant and very impressive effect.
Those students who participate in the water gilding workshop will practice the water gilding on the halo of the Archangel Michael icon, which is the icon that will be completed in the icon painting workshop immediately following the water gilding workshop.
Each student will practice the water gilding with any needed assistance given by the instructor, Theodoros Papadopoulos.
Course space for the water gilding workshop is limited. Please register early to guarantee your spot.
Instructor: Theodoros Papadopoulos
Location
Alexian Brothers Monastery
Churchfield
Knock
Co. Mayo
Eircode: F12 PK73
Click here for Map & Directions.
Course fee: €250. The price includes all materials that will be used by the students.
Students participating in both icon painting (October 2-8 ) and water gilding workshop will pay only €190 for the gilding workshop.
Registration
Registration is required and course space is limited. Please register early to guarantee your spot.
A non-refundable deposit of €80 is required to reserve a place in this workshop.
The remaining balance is due upon arrival on September 30, 2019.
Accommodation.
Accommodations are plentiful in the area.The Alexian brothers also have excellent accommodations.
The price for rooms full board is €40 and for apartments full board €45.
Both prices include full meals, (breakfast, lunch and evening meal).
For room reservations, contact Brother Dermot at: stalexius@eircom.net
or call the guest masters the Alexian brothers on 00353 94937 6996
The best time to call is 10-12.30 daily.
If you have any question about the course, please contact the instructor Theodoros Papadopoulos at: theodoreicons@gmail.com
© Theodoros Papadopoulos. All rights reserved.